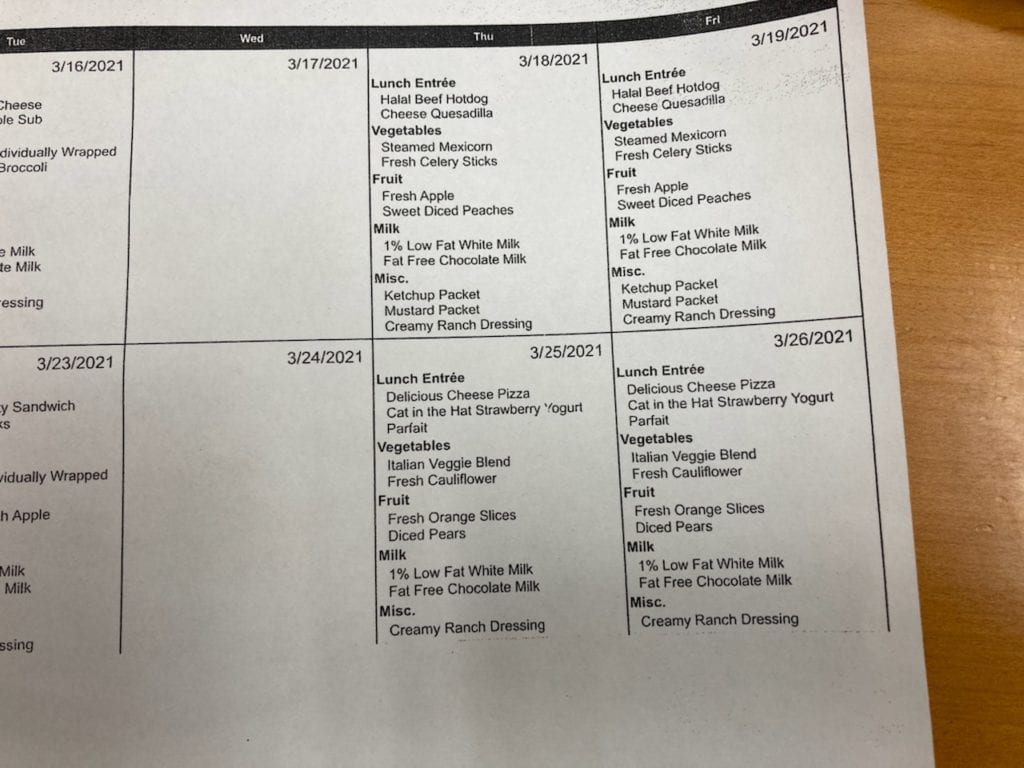 Lunch Menu: See above:
Parent Meeting PowerPoint Presentation – Feb. 16th, 2021 @ 4:30.
Face Covering Protocols/أغطية الوجه-updated as of Feb. 19th, 2021:
All persons (staff, students, parents, visitors, etc.) must wear a face covering while on school grounds. This includes all indoor and outdoor school property.
This is posted on the district website.
Coronavirus/Covid-19 Information:
https://dearbornschools.org/services/coronavirus-covid-19-information/
https://iblog.dearbornschools.org/translation/
Will there be a seating chart? yes
Will the seats be cleaned between runs? yes
"Limit only 2 students to each seat."
Additional Information:

1."Masks will be required at all times while on the bus.
2. Hand sanitizer will be available on the bus
3. Weather permitting, the windows will be cracked open in the buses to allow better air flow."
Question about students bringing in cell phones. Answer: No
"Dearborn District plans to resume in person instruction following the mitigation strategies identified by the Wayne County Health Department to ensure readiness for a safe return to school."
All classrooms have phones.